the T-Ender Terrace Trash
Bluffers Club by Club Guide


to the Southern League Premier Division 2007-08
(Really, don't put your money anywhere on account of this - God knows I haven't!)


A few seasons ago we made a rash attempt to offer ourselves up for a season of ridicule by doing our best to predict what the season ahead held for our division. We have a proud record of getting one or two things right and even more wrong, most embarrassingly misplacing Taunton in Devon a few years ago. Anyway, we've done our best to track all the usual close season intrigue so that you can make one or two well educated comments at our first few games and impress your mates with your in-depth knowledge. Be careful though, our crystal ball has previously seemed to have been swapped in the night for one of those plastic snowshakers that just leaves you staring into a haze of dandruff and wondering what kind of person thinks that's a good present to get someone on a holiday to a beach resort.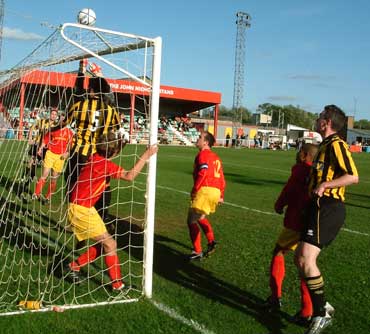 This season looks set to be one of the most open for years, and after a congested mid-table scrap last season the SLP again looks like a hard league where most teams can turn over any of their opposition on a day when luck goes their way. While there are a handful of teams who seem to have larger budgets than the divisional norm there is no one side that looks like they will tower head and shoulders over the rest. Many of the obvious championship chasers are the same as last year, but even the wealthier clubs seem to have had to slightly tighten their belts. The 'big beast' of the SLP will again be King's Lynn, but whilst the Norfolk club has the cash they've found buying the title hard work in recent campaigns and this could be another nervous year in East Anglia. Team Bath are effectively a professional team, but despite their increasingly unpopular financial clout the students have lost key personnel and their turnover tends to lead them taking a while to settle. Of the newly promoted teams Bashley should be the most impressive, while Brackley have a proven manager and some money to match the long-term ambitions of the club. Relegated Bedford have a strong side but whilst they might be expected to compete at the top end of the division they don't seem to have the resources to suggest they'll be able to dominate a promotion race.
Supermarine look the most vulnerable of the new clubs, but even at the bottom there's little to split the teams. With so many reprieved sides left in the division after a summer of relegation mayhem the division could be considered a little weak in spots, but non-league is so flighty and shifting a few good discoveries or one large cheque from a local business can propel anyone up the league. To add a different view we're also trying to give you a bit of an extra insight into the character of the sides by matching them with a freak weather condition of the type that might throw a club into chaos. This is of course a useful bit of short hand, or a desperate attempt to look relevant and interesting whilst pretending we've got a sense of humour over own own misfortune. As always, you the punter gets to choose.
Remember, the champions go up, as will one of the next four sides who go into the end of season play-offs. The expansion of the Conference means that only the bottom three in the SLP are certain to be relegated, with the club finishing 19th set for an anxious wait. Their season's record will be compared with the clubs finishing 19th in the Unibond Northern Premier and Ryman Isthmian Premier, with only the weakest of those three facing the drop. Confused, you betcha! Hopefully this season the relegation worries won't be our problem. The title odds below are all taken from Skybet, and were correct at the time of writing just before the season kick's off. To see current odds visit Skybet here. (And no, we're not on commission, more's the pity). Other betting options and firms to take your money are available. You can also visit the websites of the clubs whose ambitions we've rubbished by clicking on their badges.
Banbury United

This looks like being a really tough season for the Puritans. New manager Keiran O'Sullivan steps up from captaining the side to replace former boss Kevin Brock, and the new boss faces a hell of a task after the budget cuts that caused Brock to leave. The list of departing players include experienced striker Howard Forinton, an exodus of George Redknap, Jon Gardner and Darren Pond to Oxford City and useful winger Ollie Stanbridge defecting to neighbours Brackley Town. Whilst replacements have been drafted in they're patently not of the same pedigree, with midfielder Mike Feely from Bedworth and defensive duo Lewis Travers and Ben Milner returning to Banbury from Woodford United. There will be a real pressure for livewire forward Andy Baird to carry an attacking threat alongside youth team graduate Troy Bryan .
Last season Banbury were a surprise package at the start of the season but by mid-Autumn they were struggling and a weak home record did little to bring in the crowds and help the perilous finances. The end of the season was a bit of a struggle and the gloom of pre-season has hardly been helped by the flood water that swept across their Spencer Stadium and damaged the changing rooms and clubhouse. Whilst the club seems to have coped with that knock-back with impressive fortitude it seems that sadly there will be more problems for the Oxfordshire club as this season unfolds.
Last Season - 13th: H lost 1-4; A won 2-1.
Key Man: Young striker Andy Baird did well last season having signed from Brackley, but this time he must shoulder the responsibility of captaining the side and finding the goals to keep his club up.
T-Ender Prediction: 19th (relegation)
Skybet Odds: 33-1
If they were the weather: sleet - unsure of itself and caught between snow and cold rain, but neithers really great

Bashley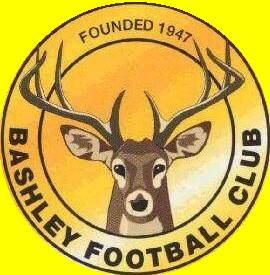 The tiny New Forest outfit are probably the only club in the land able to challenge Forest Green for that competing at the highest level for the number of residents in the place they represent. Despite being more of a hamlet team than a village team the Bash have a large pool of potential players from Southampton and Bournemouth that they can pull on and last season their form was frightening. Much of that side that romped to the Southern League South-West division title are still with the club, including former City defender Matt Parnell. The club has also had a boost to their ambitions over the summer with confirmation their homely Recreation Ground home is now up to Blue Square South standard if the team carries on doing the business on the pitch.
The side smacked an incredible 111 goals and notched up a 102 point record last season, and with divisional top scorer Richard Gillespie's 35 goals supported by Ryan Moss who also chipped in with 21 there can be little doubt the Bash will pose a title threat. Pre-season wins over Croydon and Basingstoke suggest they haven't gone off the boil during the summer break and manager Steve Riley has a growing reputation after some smart tactical ploys. Ultimately though the New Forest club may just run out of steam and find the extra attacking power of the opposition at this level cause them enough of an obstacle to prevent them quite hitting the heights this time out - however they could well sneak into the play-offs if a strong start to the campaign helps maintain their momentum.
Last Season - 1st SL South & West Division (promoted)
Key Man: The prolific Richard Gillespie is the man to stop for Bash opposition after four seasons as the club's top scorer.
T-Ender Prediction: 12th
Skybet Odds: 12-1
If they were the weather: Bright and as full of hope as an early spring morning

Bedford United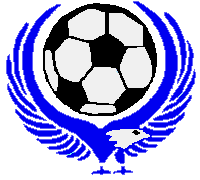 Bedford did hugely well to grab promotion to the Conference South two seasons ago via the SLP play-offs, but despite the excitement and the glory it may just have come a little too early for the Eagles. This is a club that has managed to drag itself back from extinction, but having lost key players and suffered the indignity of relegation straight back into the Southern League it's hard to see Bedford managing to keep the yo-yo theme running another season. Last time Maidenhead managed to do just that, but only after a terrible start to their campaign and it's doubtful that Eagles boss Stuart Bimson has the same financial resources at his disposal.
Given the problems of last season Bedford have had a relatively quiet time this summer and there seems little doubt that those departing have not been fully replaced. There was no shock that young skipper and player of the season Gavin Hoyte has left for better things with Cambridge United, but the loss of keeper Ian Brown and midfielders Josh Sozzo and Aaran Cavill to new league rivals Hemel Hempstead is an all together more alarming development for Bedford fans.The side has had some pre-season success experimenting with a wing-back three man defence and some young new arrivals will bring pace and enthusiasm. However this isn't a side yet strong or experienced enough to push for the top few spots and neither is it a team that looks as strong as that of two seasons ago. Expect Bedford to hover in the upper sections of mid-table.

Last Season - 22nd Conference South (relegated)
Key Man: Skipper Derwayne Stupple is the centre of the midfield and will need to pull on his experience and battling qualities to rally younger players around him.
T-Ender Prediction: 9th
Skybet Odds: 16-1
If they were the weather: The relentless grind of heavy but uninspiring rainfall

Brackley Town
Brackley are a club that are going places, the only real question is if they'll need a season or two at this level to settle down or if they'll try and motor through as others have before them. News of planning permission for a £500,000 ground improvement project is a clear statement of intent that the club hasn't yet satisfied its ambitions, and there are also plenty of signs of investment in the playing staff too. In winning the Midland Division title last season they were able to score goals by the fistful, and in doing so didn't have to worry so much about the fact that often their attacking style left gaps at the back. This season the defending cannot afford to be that naive, but new manager Roger Ashby has plenty of experience at this level and his expertise should be evident in a more disciplined approach.
The Northants outfit haven't had things all there own way over the summer and the loss of last season's top scorer Matt Murphy is a real blow, however he has recently been replaced by the addition of Justin Jackson from Tamworth - a former Conference winner with Rushden and once non-league's most expensive player as well as a semi-pro international. Ashby has also brought in a number of other experienced players at this level. Former Bedford and Histon central defender Steve Jackman joins former Nuneaton, Fulham and Northampton veteran Terry Angus at the back, while wide right midfielder Ollie Stanbridge joins from Banbury and central midfield expertise comes from Irishman Dave Savage who has clocked up plenty of appearances with Millwall and Rushden. Of last season's remaining championship winning side winger Tom Winters will impress if he can get anywhere near last season's tally of 22 goals from out wide. Brackley could well push for the play-offs, but may find so many new faces difficult to mould in to a team and might be vulnerable to quicker and more energetic opposition.
Last Season - 1st SL Midland Division (promoted)
Key Man: Steve Jackman will have the all important job of keeping out the opposition.
T-Ender Prediction: 5th (play-offs)
Skybet Odds: 14-1
If they were the weather: to quote the man - sunshine on a rainy day, some entertaining glimpses of real warmth

Bromsgrove Rovers

Bromsgrove are aiming to show the Southern League that they can play attractive football, and whilst they should have enough to stay out of too much discomfort it is doubtful if they have enough strength and know-how to go straight into the top half in their first campaign back. Manager Rod Brown knows his way around the south Midlands football scene after success with Stourport and Redditch, but even he has found it difficult to attract top players on a tight budget. Pre-season has also been disrupted after a fiery unfriendly' with Redditch saw Marlon Walters and Chris Taylor dismissed and likely to pick up bans for violent conduct, while full-back James Smith will miss the first two months after shattering his elbow filling in as a makeshift goalkeeper. For all of that Bromsgrove is a place that has special memories for City supporters and its good to see them back in the division.
Few new faces have arrived at Victoria Park and the side's commitment to attacking football owes something to making a virtue of necessity. Up front they can boast the scoring power of Nathan Lamey who's 31 goals last season included the crucial strike to secure promotion play-off glory over Willenhall Town. Sam Alsop is a key figure holding the midfield together but Brown has had to cope with the defection of goalkeeper Daniel Crane to big spending Corby. With several transfer targets slipping beyond the club much will depend on defender Lucan Spittle who joins from Willenhall, and wild card signing of former Blackpool and Chesterfield striker Keith Russell returning to the game after four years absence. Difficulties securing new talent leaves a great responsibility on last season's squad, and although good team spirit will ensure some good results it won't prove enough for a top half finish.
Last Season - 2nd SL Midland Division (play-off winners promoted)
Key Man: Nathan Lamey - if he fails to deliver the goals then Bromsgrove could find themselves in trouble.
T-Ender Prediction: 16th
Skybet Odds: 25-1
If they were the weather: gentle clouds scudding across a pale sky - little to disturb the natives

Cheshunt


Cheshunt are not a side expected to challenge in the top half this season but despite many tipping them for another battle against the drop I think their attacking prowess and growing experience will see them have a slightly easier ride than in the last two seasons. Boss Tom Loizou may sound as if he's flogging Escorts off a car lot from the touchline, but he's done a fantastic job on a tight budget at Cheshunt. The club has also been boosted by new sponsors in the summer, and although finances remain tight there are signs the club can finally move forward and start investing in their dilapidated Theobald Road home.
Cheshunt's real strength is up front where they have assembled an attacking line-up which is the envy of most of the Southern League. Lloyd Opara may miss the start of the season but his return from Peterborough offers the prospect of a frightening strike partnership with club record scorer Darrell Cox who grabbed 22 goals since returning to the Ambers last Autumn. The Ambers have also added striker Harry Hunt from Northwood, whilst skipper Steve Obeng provides energy in midfield. Cheshunt have suffered defensively over the last few years and will hope the addition of commanding centre-half Scott Honeyball from Leyton will help alongside experienced former Pompey defender 'Antneee' Fenton.
Last Season - 16th: H lost 0-2; A won 3-0.
Key Man: Darrell Cox - amongst the best forwards in the SLP and his eye for goal gives Cheshunt hope against even the strongest sides.
T-Ender Prediction: 15th
Skybet Odds: 40-1 (relegation)
If they were the weather: April showers, a complete mush of brief downpours, sun and don't be surprised if nothing much happens too

It was a turbulent year for Chippenham last season with the damaging departure of boss Darren Perrin almost being rescued by a late Spring run of form masterminded by local boy Adie Mings. The mighty Minger is only one part of the City link to the Wiltshire outfit, with Tommy Callinan now appointed as assistant boss and presumably adding his own unique brand of man-management into the mix. The new Chippenham side is gradually shedding the reputation for direct robust tactics that made them so hard to watch, but in doing so they may just have also lost their edge. Despite the apparent talk of financial cutbacks Chipp can still boast a competitive budget and will again be one of the sides to beat next season. For all of some sympathetic sentiment for our old boys at the tiller it may be that they struggle to better last years finish just outside the play-offs.
Chippenham have added a few interesting players, but will be banking on several gambles coming off to ensure their position in the top few chasing clubs. They're also looking to replace some proven campaigners at this level, losing players of the calibre of Dave Gilroy and skipper Ian Herring to Bath City and Salisbury respectively is never going to be easy. The players coming in are largely about potential, and potentially the best is attacking midfielder Scott Lye who joins from Corsham but has been hotly pursued by a number of clubs after attracting a trial at Bournemouth. Up front goals will be hoped for from former Clevedon hotshot Tom Jacobs after a barren spell at Mangotsfield, and youngster David Pratt poached from Supermarine. At the back extra solidity will be provided by former Team Bath stopper Kes Metitiri and last season's Paulton Rovers player of the year Dale Peckham. There is talent there, but if they can all find their feet quick enough to power the Bluebirds into the reckoning remains to be seen.
Last Season - 7th: H won 1-0; A lost 0-1.
Key Man: Scott Lye in midfield could be one of those signings who really make a difference, if he can unlock defences and make the impact suggested by his growing reputation.
T-Ender Prediction: 7th
Skybet Odds: 10-1
If they were the weather: a howling gale that leaves you feeling battered, bruised and struggling to stand upright

Cirencester could be forgiven for thinking their reprieve from relegation last year is something of a mixed blessing. Having lost a host of players you distinctly get the impression the Cotswold club have given up the idea of chucking money at football at this level and looking at trying to use the first team mainly as a finishing school for their academy products. The players coming out of the Ciren coaching system are indeed impressive, but they'll struggle to mature collectively in time to rescue the club from another relegation scrap. New boss Adie Viveash has an impeccable pedigree, but he has a real job on his hands to keep his team afloat. They managed only three away wins last time out and there is little to suggest they have more resilience this time out.
Apparent relegation had already sparked an exodus that had done it's damage before the amalgamation of Hayes and Yeading gave them a way out. Top players have left in keeper Kevin Sawyer to City, former Villa forward Steve Cowe to Cinderford and winger Lee Smith to Weston. The fact that two other Ciren players like Ollie Holder and Matt Smith had fruitless trials with City does little to signify hope, while an attack likely to feature two other City cast-offs in Lance Lewis and Ian McSheffrey. There have been some more encouraging signings for Ciren, especially that of right-back Chris Collins from Merthyr and striker Nick Stanley returning after 22 goals for Devizes last season. For all of those glimmers of hope its hard to see much realistic chance of survival for Ciren, and much as though we still smart from their position above us a couple of seasons ago I'm not sure that after the departure of the players nicked from us that any City fan will really revel in their discomfort.
Last Season - 21st (relegated but reprieved): H drew 0-0; A won 3-1.
Key Man: Former Swansea and Cheltenham midfielder Michael Jackson (ow!) is one of the few experienced players at this level.
T-Ender Prediction: 22nd (relegated)
Skybet Odds: 33-1
If they were the weather: a cold hard frost that chills to the toe bones

Unfortunately it's hard to see anything other than a long hard slog this season for the North Somerset club. Clevedon are a side who try and play some good football under boss Phil Bater, but after their last campaign saw them finish just above the relegation trapdoor it's hard to see where any extra quality will come from this time out.
We have a guilty part to play in the potential demise of the Seasiders having nabbed lively goalscorer Jack Pitcher during the close season. Clevedon had already struggled since the departure last January of skipper Leon Hapgood heading back for another spell with Torquay. Clevedon don't have big money to spend, although the addition of former Ciren forward Steve Cook from Taunton is obviously intended to replace Pitcher after claiming 26 goals in the lower division last season. He'll need to be busy as the other forward signed, Shane Hobbs, picked up a bad injury in pre-season. The only other serious strengthening involves loan signings, including intriguingly that of Forest-based former City target Mike Green with the right-back joining on a month's loan from Bath City. It hardly excites though, and things look tough for Clevedon.
Last Season - 18th: H won 3-1; A drew 2-2.
Key Man: Long-serving full-back Danny Haines will need to show every ounce of guile and quality to keep his side fighting.
T-Ender Prediction: 20th (relegated)
Skybet Odds: 50-1 (relegated)
If they were the weather: lost in the fog blowing in over the Levels and off the Bristol Channel.
Corby Town

Corby only survive in this division thanks to the demise of Farnborough Town but a new regime at the club means they will bear little resemblance to last season's relegation strugglers. The Northants side have had a hectic summer in the transfer market and now seem to have a steady supply of cash and ambition to make them the bookies 2nd favourites for the title. Former Chelsea striker Kevin Wilson is an experienced man at this level after some success with Kettering, and he's exploited that link heavily to bring in several former Poppies players to bolster his squad. Amongst his former players are striker Darren Lynch from Rothwell Town, defender Derek Brown from Nuneaton and midfielder James Gould released by King`s Lynn.

Wilson's spending hasn't been limited to trying to simply rebuild his old side. He's managed to retain a few key players who almost managed to drag Corby out of trouble last Spring, and has also added a couple of other new players. Forward Scott Cross signs having been released by Northampton, keeper Daniel Crane has been snatched from Bromsgrove and former Peterborough midfielder Richard Scott joins from Solihull Moors. I'm not sure that the Steelmen will quite have the quality or strength to go straight into the promotion mix, but certainly we can suspect them to be a much more formidable force than they were lat time out. You can't help but be pleased for their fans who were per head the best we met last time out, but for all of that it would have been good not to have to visit that God awful fogbound athletics track again. I'm sure that atmosphere killer partly accounts for Corby's rotten home record and that's not a problem that will necessarily have gone away...
Last Season - 20th (relegated but reprieved): H won 2-0; A won 3-2.
Key Man: Richard Scott should be an influential figure pulling the strings in the midfield if Corby are to be a strong competitive team.
T-Ender Prediction: 8th
Skybet Odds: 7-1 (2nd Fav)
If they were the weather: hail - may lack staying power but impressive at full power and could hurt like hell

Halesowen Town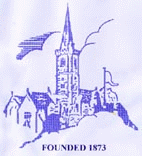 The Yeltz are the kind of club that really should be competing at a higher level and this season should see them iron out a few of the squad deficiencies that saw last season's promotion challenge wobble in the Spring. Manager Martin O'Connor has now had the chance to build the kind of squad he wants for the campaign and he's brought in a host of good young players to augment a side that only just missed out last year. Not sure that Halesowen quite have the clout to compete with King's Lynn, but a rumoured link-up with Walsall might provide a few loan youngsters to help swell the playing resources. If they can discover some grit they should be in a position to squeak through, and Harry Rudge deserves that kind of effort.
O`Connor's had a busy time in pre-season and up front he has some impressive newcomers, ex-Aston Villa fwd Shane Paul from Ch#!tenham and Dean Wellington from Sutton Coldfield. No fewer than four players drop a division from Stafford Rangers with another striker in Steve Thompson, midfielders Christian Dacres and Andre Francis, and defender Ed Booth. The Yeltz have lost winger Simon Forsdyck (who always did well against us) but the manager's also been quite astute in adding a few good local youngsters to compete for places in former Coventry trainee Azariah O`Garro from Coalville Town and Jay Denney from under the noses of Brackley. It looks like a well balanced and energetic squad, and if they can hold on to the defensive strength of recent seasons and add a little attacking flair they could be in for a good time. Who knows the Brummie miseries may even smile if they go up.
Last Season - 6th: H lost 1-3; A drew 1-1.
Key Man: Shane Paul's reputation might mean Whitts isn't the only former Ch#!tenham forward embarrassing John Ward in the SLP this season.
T-Ender Prediction: 4th (play-off winners)
Skybet Odds: 8-1
If they were the weather: miserable dull uneventful cloudy day of the sort that stops people smiling and makes 'em grumble

Hemel Hempstead Town

Hemel were last season's surprise package as they managed to keep up the momentum from the previous season's play-off promotion success to mount an immediate challenge at the top end of the SLP. They did so with an admirable attacking spirit, and a deluge of goals often partly masked defensive deficiencies. It's no accident the games between Hemel and City saw 13 goals last season, we shared similar strengths and weaknesses. Despite continuing to suffer small gates Hemel have a tidy set-up off the field and have some money coming from somewhere. Their close season transfer activity has been impressive, and they seem set to augment even more scoring talent to the already impressive talent at their disposal.
Hemel seem to be operating with a formidable budget and have added nine players to the squad, including no fewer than three from relegated neighbours Bedford Town. One is keeper Ian Brown who should solve a real problem from last season when Steve Smith looked suspect between the sticks, while boss Steve Bateman must have more options with the addition of former Hitchin and Bedford midfield hot-shot Josh Sozzo and wide player Aaran Cavill. Perhaps the most exciting signing is that of striker Drew Roberts who has chalked up eight pre-season goals since signing from Histon, but behind him Ollie Burgess will provide real drive from midfield. As important as the players that have been added are those that the Tudors have retained, key players Chris Herron, Nathan Bowden-Haase and skipper Paul Edgeworth have all penned new contracts. Hemel have also retained some of the forward line that caused such havoc last season, with Gary Sippetts featuring in the divisional top scorer charts. This is a team that shouldn't lack goals and certainly has ambitions of a title challenge, but I'm not entirely convinced they've done quite enough to paper over those defensive cracks to snatch the title. They should be good fun to watch, and could well sneak up via the play-offs.
Last Season - 5th: H lost 3-4; A drew 3-3.
Key Man: Ollie Burgess has an impressive pedigree with Northampton, Nuneaton and QPR. If untroubled by his dodgy knee Burgess can provide drive, energy and goals from midfield and will be the player for the opposition to stop.
T-Ender Prediction: 2nd (play-offs)
Skybet Odds: 12-1
If they were the weather: the bright and cheery rainbow that follows all sorts of unpredictable showers and sunshine


Hitchin Town
Hitchin seemed on a real high at the mid-point of last season, when City traveled there just before Christmas the Canaries were

harbouring real hopes of a title challenge. However things fell apart frighteningly in the second half of the season amid hotly denied rumours of serious budget cuts harking back to the clubs old financial struggles of a few years ago. Hitchin's hopes this season may be more moderate and there has to be a danger that last season's free fall could continue into a relegation scrap this season. For all of that the oldest club in the world (nearly) have a wealth of experience still in the side and some of that should help them remain in touch of mid-table.
The summer has been ominously quiet at Top Field and there seems little sign of the optimism or activity of last summer. Boss Darren Salton has proven himself to be a good coach but he faces a real challenge to lift his squad this time round, and for new blood he will be relying on bringing through some of the promising young players previously on the fringe of the first team squad. The departure of top scorer Chris Dillon to Histon last March has never really been replaced, but one new arrival is midfielder Parys Okai who's faced us before playing for the Canaries and for Rugby. Pre-season morale has also been dented with a shocking double fracture to the leg of defender Adam Scanlon that led to a pre-season match with Leighton Town being abandoned after just fifteen minutes. All in all it may be a quieter season for Hitchin, but in the circumstances they may just settle for that.
Last Season - 11th: H drew 1-1; A drew 2-2.
Key Man: Forward Carl Drew can score goals but will returning from injury and carrying the attack prove too much?
T-Ender Prediction: 14th
Skybet Odds: 25-1
If they were the weather: damp, dull and overcast - the kind of Autumn day that takes its toll on the soul

King's Lynn

King's Lynn have been amongst the favourites for the last few seasons and with no obvious big-spending competitors like Bath City or Salisbury City to match them this time out there's no shock that they're our tip for the top and the bookies favourites too. Their strong support at the turnstile helps them supply a budget that dwarfs most clubs in the SLP and means they will always be able to compete for top draw players. This season is no different and new boss Keith Webb has retained a strong squad and fully utilised his contacts as former reserve team manager at Norwich City. The club has survived the scare of a possible move to the Unibond Northern League and the chairman has been talking big and big cash. There's even been talk of King's Lynn turning pro in the near future, but all that ambition could easily become a burden and sometimes target signings have found the prospect of traveling The Wash too much to contemplate.
Webb didn't have much need to add to last season's squad, but the summer has seen some transfer activity to distract from the collapse of the main stand's roof during close season renovations. Former Norwich trainee winger Andrew Fisk has signed permanently after a loan spell last season and whilst right-back Dean West has followed former Lynn boss Tommy Taylor to Boston they have secured long-term target former Grimsby and Nuneaton left-back Ben Chapman to fill in on the opposite flank. There other main summer signings are striker Joe Francis signed from local side Woodbridge Town and former Cambridge United forward John Turner signed from Grays Athletic. The Linnets should have the power to take the title this time out, but their geographical isolation and long journeys takes a bit of a toll when it comes to away results and away support. On the face of it they're patently the strongest squad in the division, but after previous disappointments any signs of a wobble or a poor start could easily see the nerves starting to jangle and the fans expectations turning to real pressure at The Walks. We'd settle for a repeat of last season's win at The Walks, possibly our best moment of the year.
Last Season - H lost 0-2; A won 1-0.
Key Man: Any midfielder who scores plenty of goals is a Godsend and in local hero Jack Defty the Linnets have one of the best at doing that, dangerous in the air and good for a dozen or so strikes a season.
T-Ender Prediction: 1st (champions)
Skybet Odds: 4-1 favourites
If they were the weather: Thunder - ominous powerful rumbling that threatens to shake the world - but actually, just how often does lightning strike and is it worth being scared of?

Mangotsfield United
The Maggots of east Bristol are a strange club and this summer seems to have been even stranger than normal at Cossham Road. On the face of it there is much for their fans to be cheerful about. New boss Frank Gregan may not also produce the most

watchable football but he has an enviable record of success and certainly puts out sides that are tough to beat and get results. Some e of the new signings will be very familiar to City fans and suggest a certain amount of physical resilience will be in place. For all of that there always seems to be an under current of gossip and committee room unrest at the Maggots, and despite Gregan's reputation for organisation this hasn't been the most morale boosting summer for the fans. Seeing a summer friendly called off when your side can't raise a side hardly instills confidence.
Gregan has been utilising his local football contacts and has picked up several close season signings that see a solid defensive spine of a team taking shape. The early summer blow of the almost inevitable departure of highly rated centre-back Gary Warren to Team Bath has been mitigated with the arrival of former City favourite and player of the year Gary Thorne from Weston. He seems set to again partner another former Weston player, Sam Bailey, the young stopper having left the seaside - perhaps not coincidentally soon after the arrival there of Lee Smith! (see this old match report for a reminder of Bailey's history with Smith and City). The Maggots also have a new keeper in former Cardiff and Cinderford gloveman John Rendell signed from Bitton, and in midfield another ex-City favourite Paul Milsom has moved from SLP rivals Chippenham. Up front Alan Griffin has also been plundered from Chippenham, but perhaps the most interesting signing is 19 year-old forward Luke Ballinger who arrives with a big reputation having scored 29 goals for Western League Melksham Town last season. The Mangos will be hoping for more than a season of consolidation but Gregan still has a bit to prove in terms of managing success without a big payroll.
Last Season - 9th: H lost 1-2; A won 4-3.
Key Man: Luke Ballinger, it could all be hype but he has pace and an eye for goal. He could be a real Gregan find and set the Southern League alight.
T-Ender Prediction: 11th
Skybet Odds: 20-1
If they were the weather: Hurricane - brutal battering of all before it, but if you can weather the storm it's not too tricky to overcome

Merthyr Tydfil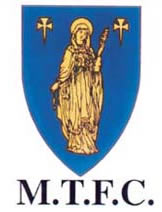 The Martyrs are one of the few clubs in the present division I can muster some real affection and fellow feeling for, it's a proper club with proper fans who deserve some success. Unfortunately one of the reasons we empathise with Merthyr so well is that they seem to be constantly beset my problems that thwart all efforts at optimism. The town has taken more hammer blows and the football club received another one last year when the Welsh Assembly knocked back a planning proposal for a new home that could have given the Martyrs a real boost. As it is new player-manager Garry Shephard faces an uphill task to drag the Valleys club up the table, and anything approaching the top half of the table might have to do this time out.
It's not all completely grim at Merthyr though, last season's strong defence gives them a solid platform on which to build and the barbed wire makes their ground never an easy place to visit for away clubs. The club will be boosted by news that highly rated keeper Ashley Morris has signed a new contract and hope that will allow him to regain some form after seeming unsettled after links to top clubs and a call up to the Wales u-21 squad. Shephard has managed to lure back several former team mates and the side won't lack for strength or experience. Defender Dale Griffiths returns from Llanelli and midfielders Dean Clarke and Ryan Dorrian come back from playing a part in last season's Bath City title winning squad. He has also added former Newport defender and one-time City transfer target Anthony Thomas from Tiverton.The side struggled for goals last season and experienced former Cardiff, Bath and Barry forward Tony Bird will act as a target man, with pacey youngster John Phillips playing off him after joining from Newport County. Player-boss Shephard and the sparky Craig Steins will look to add cutting edge to the Welsh side. The Martyrs could put together enough points to mount a play-off charge, but it remains to be seen if they can convert being hard to beat into being dynamic enough to win a lot of matches.
Last Season - 12th:

H drew 3-3

; A drew 1-1.

Key Man: Dean Clarke is a solid experienced midfield lynchpin with over 200 Merthyr appearances and he will need to cover every blade of grass if the Martyrs are to challenge for the play-offs.

T-Ender Prediction: 13th

Skybet Odds: 20-1

If they were the weather: Welsh Rain - obviously. That cold damp drizzle that soaks through the bones just by persistently hanging in the air for days and days.

Rugby Town

Rugby seem a little more settled as a club after a period of mergers, fan protests and managerial changes seem to have settled down under the stewardship of boss Billy Jeffrey. The club seems to be investing steadily in their Butlin Road home and in the impressive youth set-up, but for all of that there still seems a feeling that progress remains a few seasons off. The first team hasn't been greatly strengthened and there seems little reason to expect great improvement from the ramshackle defensive performance exhibited when they played at Meadow Park last Spring.
Summer signings have been limited with the midfield supplemented by former Ch#!tenham trainee Scott Musgrove joining from Corby and a few additions from local and reserve football. The defence might still be weak but up front Rugby do retain enough firepower to worry even the best defence at this level, but will struggle if star man Jason Taylor is confirmed to have damaged cruciate ligaments after being last season's top scorer and player of the year. He's been ably supported by the talented David Stone and youth team graduate David Kolodynski who scored 6 from 7 starts at the end of last season, but without Taylor it might just be too much of a burden. Many people are tipping Rugby for the drop and its certainly hard to see them competing in the top half, but if Taylor recovers I think they have just enough pace and scoring ability in the final third to get enough points to just scrape through.
Last Season - 17th: H won 3-2; A lost 1-2.
Key Man: It's all about stopping Jason Taylor in front of goal, but he's tall and strong in the air and quick on the ground so should be able to match last season's impressive goal tally of 24 - if his knee recovers, if not the Valley are in the schtuck.
T-Ender Prediction: 17th
Skybet Odds: 40-1 (relegation)
If they were the weather: A deep low that brings gloom and depression for weeks on end

Swindon Supermarine

Supermarine have done extraordinarily well to win promotion and the job Mark Collier has done in guiding the club from Western Division strugglers to Premier League entrants should not be underestimated. The long-term future of the club seems promising with planning permission granted to develop their Hunts Copse complex further, but in the short-term the season ahead could be a tough one for the Swindon side. Of all the promoted clubs they do however look the most vulnerable, and having beaten Taunton in the play-offs to grab a shock promotion spot it will be a complete triumph if they can retain that spot for next season. They might have come up too soon, and Marine will need to throw off an indifferent pre-season warm up to hit the ground running.
The side that won promotion has largely been kept together and they have a hard-working solid outfit including three former City players in keeper Tom King, central midfield anchorman Steve Jenkins and veteran Ian Howell. However they're not a free scoring side and the departure of winger David Pratt and striker Luke Gullick to Chippenham will be disappointing and tough to replace. However Collier is a canny operator and a good coach, and he does seem to have added a couple of interesting players to his side. Midfielder Adam Mayo is a reliable campaigner and joins from Yate, while he's also taken a calculated gamble on promising forward Toby Colbourne whose goals helped Corsham to the Western League title. He can also boast one of the division's more exotic signings in former Bastia centre-back Cedric Abraham who joins from Chesham with former team mate attacking midfielder Enoch Boateng. They do have something of a wildcard in former Bath and Chippenham forward Josh Jeffries, a player who seems capable of great things but frustratingly inconsistent. They'll need an extra spark from somewhere.
Last Season - 4th SL South & West Division (play-off winners promoted)
Key Man: He's a complete unknown but the CV of Cedric Abraham looks impressive and certainly Supermarine will be hoping for some quality defensive organisation to keep things tight enough to grab the points necessary to avoid dropping straight back.
T-Ender Prediction: 21st (relegated)
Skybet Odds: 40-1 (relegated)
If they were the weather: an Indian summer, the type of thing that makes a rare or fleeting visit

Team Bath

This probably isn't the right place to have another rant about what are consistently the division's least popular club and certainly an organisation whose own lack of fans means they routinely mess around those of other SLP clubs. Of course a big part of their unpopularity is envy, but the fact remains they don't represent any particular community and it's hard to like a side when you don't know who cares they win or cries when they lose. And that's before we get into the debate about taxpayer's cash and the benefit of what they bring to the football community in general. That's probably enough now, and whatever the nature of the experiment and club will feel sore at the loss of several key players over the summer. Midfield captain Neil Saunders has joined centre-back Matt Taylor in a move to Blue Square Premier Exeter City, while former Bristol City favourite Brian Tinnion has retired. Midfielder Steve Abbott is also expected to miss their entire campaign with cruciate knee injury.
On the plus side Team Bath won the race to sign highly rated Mangotsfield defender Gary Warren who is their new skipper, and have also picked up a few other talented local youngsters in Mike Perrott from Melksham and striker Matthew Cooper from Frome. Those signings do little to placate resentment amongst other south-west clubs who feel Team Bath compete for players with an unfair advantage, but the students seem unfussed by increasing hostility from opposition fans and a lack of their own support at Twerton Park. The rapid turnover of players at Bath Uni makes it hard to predict where they'll finish, especially as they have an irritating habit of transforming a bunch of unheard of youngsters into a decent unit. However this time they've lost key players, but with the benefit of virtually full-time professional fitness training and time to practice set-play tactics even the most ordinary players have some edge at this level. They traditionally take a while to gel and start slowly, but it would be foolish to write the students off from scraping another play-off spot this time out.
Last Season - 2nd: H drew 2-2; A lost 1-2.
Key Man: Gary Warren - a good solid stopper in defence and one of the few players any of us know anything about!
T-Ender Prediction: 3rd (play-offs)
Skybet Odds: 10-1
If they were the weather: Raining frogs - it's not normal, it's not quite right, but these freakish things happen.

Tiverton Town
Tiverton Town may not have the huge finances of some recent seasons but the Devon club still have a decent smattering of real talent in the squad. It's hard to see that they have enough to mount any real promotion challenge but they are probably one of

the hardest club's to predict for next season. For all there is quality and ambition at the Ladysmead a poor start or a little more bad luck with injuries could yet see Tivvy dragged into another relegation scrap. Equally, a win over Bath City to clinch the Southern League's championship shield is a good reminder of what Tivvy are capable of.
Boss Martyn Rodgers has had a frustrating time in the summer with several signings slipping through his fingers or reversing decisions to join to stay with other clubs. His real problems are finding numbers in midfield with Chris Holloway now at Merthyr, Chris Bale emigrating to New Zealand and youngster Jamie Skinner leaving for Truro City's own ambitious promotion push. They have solved a long-running goalkeeper problem by signing Ray Johnston who was so unlucky to be released by City, and have added young defender Matt Villis from Torquay. However much will rely on the rather threadbare remnants of last season's squad, although that does include a few good players including the experienced Chris Vinnicombe. The real lift for Tivvy is the return of two key players from long-term injury, exactly the 'like a star signing' of cliche after missing most of the previous campaign. Jamie Mudge is one of the best forwards in the division and prior to last season he'd topped the scoring charts at the Ladysmead for three consecutive seasons, whilst at the back skipper Nathan Rudge is still one of the best defenders playing at this level, as long as he can overcome his foot problem. If both can get into some form and Rodgers can add a couple of elusive late signings Tivvy could do better than the mid-table position that seems their current destination.
Last Season - 15th:

H won 1-0

;

A won 3-1

.

Key Man: Jamie Mudge - missing him for much of last season made a hell of a difference to Tivvy and the former Exeter striker's return to regular action should fire them back up the table.

T-Ender Prediction: 10th

Skybet Odds: 20-1

If they were the weather: the damp clinging aftermath of rain - the kind that makes you think you may have just missed the show

Yate Town
Yate's continuing presence in the SLP is a huge achievement for this small South Gloucestershire outfit and manager Richard Thompson's success over the last eight seasons at Lodge Lane are testament to what can be done if a coach is given time to settle down and build a side. After the previous season's heights and unbeaten home record the previous campaign was a little bit of an anti-climax with a mid-table position finally secured. This time around Yate could struggle to match that as much of the squad seems to be aging and it remains to be seen if the fresher legs have enough quality to replace them. Yate's old campaigners are wily enough to keep Yate up, but that will be more of a battle this time around.
The hammer blow at Yate came in December of last year when a bad few weeks saw top scorer Darren Edwards poached by Bath City and strike partner Jimmy Cox return home for another spell with City. Players of that quality are tough to replace and the summer's new arrivals should score goals but perhaps not with the same ease and quantity. New arrival is another former Tiger Matt Rawlins back from Clevedon for another spell with Yate, and he will join Justin Pritchard in trying to play off on loan target man Matt Prosser borrowed from Newport County for the season. Defender Scott Brice will need another solid season alongside City old boy Lee Jefferies if the opposition are to be kept out. Yate have often been a bogey team for City and even last season wiped the floor with us in a 3-0 win at Meadow Park, but surely there is a limit to the times old Dave Elsey and his former City all-stars can keep on rolling on?
Last Season - 14th: H lost 0-3; A drew 2-2.
Key Man: Scott Brice - the former Bristol Rovers youngster will need to build on last season's player of the year form to keep Yate's heads above water.
T-Ender Prediction: 18th
Skybet Odds: 25-1
If they were the weather: a sudden gust of wind that brings down your fence and is just a colossal pain in the bottom


Gloucester City

Those watching particularly carefully (wake up at the back!) will have noticed that, as is traditional, we're at the end of the review and I've already slotted all the relegation places and all the promotion and play-off spots. That might come as a shock given the huge waves of optimism that swept the club and even this website after our summer signings. Tim Harris has done a fantastic job over the last couple of seasons, first mounting an incredible run to take us clear of relegation and then last years mid-table finish showing some glimpses of great potential in a much needed season of stability and consolidation. This season I'm as excited as anyone about what could happen - my 6th spot tip is partly based on deep-lying fear of our club's frustrating ability to not quite do it - and also the possible impact of the summer floods.
On the plus side we are very lucky to have a very talented, highly respected manager who is proven at this level, has great contacts and has shown his commitment and passion for City simply by walking into a job most sane people would run a mile from. The squad now looks really strong in terms of numbers and depth of talent, but there may still be a question mark of how much defensive cover we have at our disposal. Up front the striking quartet of Whittington, Pitcher, Welsh and Griffin offers real competition, variation and the threat of bucketfuls of goals. Signing Kevin Sawyer shows how far the club has come - to sign a great goalkeeper to replace a good goalkeeper is really progress. A midfield platform of skipper Neil Mustoe and new addition Matt Rose will be hard for any team to get past, while out wide left Alex Sykes can probably still boast the most cultured single foot in the division. We seem to have solved a lack of pace and creativity in attack, and we should out score most teams. If we can get a good start and build up momentum a play-off place is well within our grasp and looking at the opposition around the division there is little out there that should intimidate us.
The few notes of caution are perhaps a little more than the natural pessimism of any T-Ender who's suffered the misfortunes of the last few years. Despite the financial strain of the floods at least Harris seems to have agreed a definite stable budget with McGurk, so we should avoid the farce of having wage bills cut half way through the campaign. However finances will still tight and we won't have the ability to just go out and get extra players, we still have a squad vulnerable to injuries in key positions and can only envy the likes of King's Lynn, Chippenham, Hemel and Brackley who will be able to go out and plug any gaps that appear. We don't have those resources and that might realistically stop us competing for the title. The other unknown quantity will be the impact of our enforced rental at the New Lawn. The facilities and pitch at Forest Green seem excellent, but the fans will have to play our part by doing all we can to make sure there is still an atmosphere that creates a home advantage and a T-End roar to intimidate the opposition and lift our own lads. To go up playing 42 away games is a 'big ask' (in the mysterious jargon of Andy Gray) - although given our inconsistent home form last season it may yet even work in our favour.
Perhaps strangely our close season strengthening doesn't seem to have caught the eye of many Southern League pundits and we seem a little off the promotion radar at present, something that might just work to our advantage. As always a certain amount of our hopes must rest on luck. If we get a few lucky deflections and reffing decisions here and there, and if the fans and players can respond with typical positive defiance to our latest bout of adversity this could, just, be our year. And to do well against the backdrop of exile and a search for a new home would be a hell of an achievement...
Last Season - 10th
Key Man: Lyndon Tomkins - so many players contributions will be vital but last season's player of the year will be crucial if City are to deliver on a play-off spot. Not only does Lyndon need to stay fit with City's defensive cover still a little suspect, but his presence and steady improvement in form will also help continue to bring on Tom Hamblin alongside him.
T-Ender Prediction: 6th
Skybet Odds: 20-1
If they were the weather: we've got to be a downpour leading to a flood, hopefully this one will be the sort that engulfs the SLP and sweeps all before it in a memorable life-changing event...

I'm posting this on the site safe in the knowledge that I can now look forward to a torrent of abusive emails telling us we've got it all wrong and that Supermarine are on the verge of storming to the title or that Ciren have got real hopes of sneaking into the play-offs. Well if you're so big and clever stick your comments on the City Open Forum, and then when people have finished laughing at me come the end of April perhaps they can point at you as well.