Links
to Web Pages outside the T-Ender


If you haven't found what you've been looking for use the search engine below to search the whole of the T-Ender site.
Using the links below will mean you leave the T-Ender web pages.
Please visit us again, and thank you for browsing carefully.
These links should all be active, but if you find a dead link please let us know.

Southern League Website


Official Southern League website gives current league tables, forthcoming fixtures, results and other news and stats. Much needed for many years and is now excellent in quality and both speed and regularity of updates.
reasons of space limit this links list to clubs in our division or those of specific interest

Other Gloucester City Sites


Quality website of the original and sadly missed Gloucester City fanzine,
loads of photos, match reports & other excellent archive stuff - with a frightening amount of web space worth of video clips.



Does exactly what it says on the tin


Discussion Board for City fans, repeat of main link on the side bar.
We share editorial responsibility for this board with the Tiger Roar web site.
If you spot something obscene or libelous on the site,
e-mail us to have it considered for removal.
Gloucester City Official Site
The club has just revamped and redesigned the official site and there's no doubt it is gradually improving. Still a bit hit and miss for results and fixture info, but does normally have official club statements and at least now carries commercial info. More soon hopefully...

Other General Football Pages
Impressively detailed and up to date general non-league site formerly linked to the Non-League Newspaper, but now independent of it.


The new non-league paper site. Not as good for news as the site above, but still a useful addition for checking fixtures
and some of the bigger breaking stories effecting the non-league game.




Site of the English National FA, good info on FA Cup and Trophy, as well as the England side


Tony Kempster's legendary and encyclopeadic site of non-league football info


Award winning Gloucester Citizen site,
includes local football news but now often misses much paper content and not as useful as in previous years.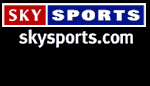 If you really must find out about the spoilt little rich kids in the Premier League, try these.


Web pages of the ever popular national fanzine


Website of the national Football Supporters' Federation

Other Gloucester Websites
Gloucester City Council
Full of interesting stuff about our fair city,
including entertainment listings and links.


Excellent tourist information site from Gloucestershire County council




The Gloucester Citizen site, in case you missed it further up!
BBC Radio Gloucestershire
They often forget we exist and we still link to them, that's how nice we are !
Gloucestershire County Cricket Club
Pride of the West - at the one-day game anyhow!
Beaufort Community School



Our old school, and producer of fine website creators, footie fans and upstanding members of the community.

Have you found a broken link, or have you got a site you'd like us to link to ?
Tell us by e-mailing us now