Proud to be representing the South in

site last updated
Saturday 28 November, 2009 19:45

THE SITE IS NOW (KIND OF) BACK UP & RUNNING. EXCUSE THE ONLINE CHAOS AS WE CARRY OUT EXTENSIVE RESTORATIONS...
CITY DIARY
CiCity vs Northwich Victoria
Corinium Stadium, Cirencester
Saturday 5 December, 3pm
itCity vs Solihull Borough
Corinium Stadium, Cirencester
Monday 28 December, 3pm


welcome to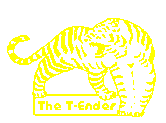 the independent Gloucester City
web site
keeping the flame burning online since 1997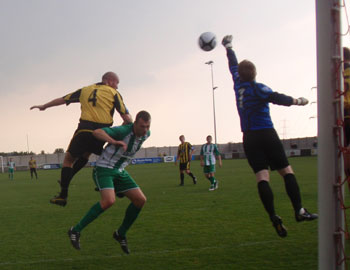 MATCH SUMMARY: City 3 Blyth Spartans 1 (19/9/09)
Finally, finally City laid to rest our new season home jinx at the sixth time of asking at the expense of a fragile looking Blyth side who faced a miserable long trip back to the North-East. City's attack made the most of the extra space they were allowed from the visitors, and despite riding our luck at time we were well worth a long-awaited home win. The only blot on an otherwise morale lifting display came with the sight of invaluable forward target man Mike Symons being... UNDER CONSTRUCTION

MATCH PREVIEW: City Look To Raise Game as Spartans Travel South (19/9/09)

After last week's frustatingly flat performance in the defeat to Workington our players should be anything but complacent as we try to take our first home points of the season at the sixth time of asking. Saturday's vistors are Blyth Spartans, making the long trip from Northumberland. Blyth are a difficult side to predict at the moment, their form has been inconsistent and landed them firmly in mid-table, their solitary win on the road coming with an impressive 3-0 despatching of Hyde. The side itself...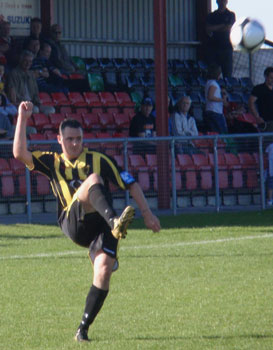 MATCH SUMMARY: City 0 Workington 2 (12/9/09)
City put in a disappointingly flat performance to present a harder working Workington outfit with all the points on a frustrating afternoon for the Tigers. Mehew's men saw several strong penalty appeals waved away, but there were few excuses for a misfiring display that saw City create little to concern the visitor's keeper. Without having to dazzle Workington's solid performance was enough to claim a win, both their goals coming as City struggled to defend dead ball...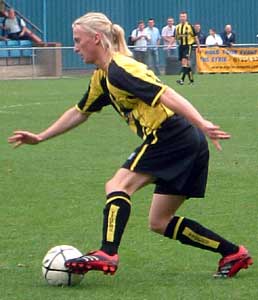 LATEST NEWS: Price Rise as Jamie Leaves for Worcester City (31/10/07)
City have announced that Welsh youth midfielder
Jamie Price
has been allowed to leave the club and has signed for Blue Square North side Worcester City. The lank-haired left sided player arrived at City at the end of August having spent a frustrating summer trying to find a new club since being released by Birmingham City. Price showed an immediate touch of class and obviously has great talent, but after a bright start he soon seemed to lose his way and struggled to make his mark on matches. The 19 year-old made nine appearances for us but has been unavailable in recent weeks as he completed a...

YOUTH TEAM: City Cubs Hit Glory Trail as Merthyr Magic Sets Up 1st Round Tie (24/10/07)

City's recent love affair with the FA Youth Cup continued after the young Tigers produced a glorious 1-0 win to edge out a very strong Merthyr Tydfil side to reach the 1st Round proper of the FA Youth Cup tonight. The u-18s now face the exciting prospect of another trip to Wales, this time to face the youth side of Swansea City in a match that offers the youngsters a footnote in club history. The Youth Team must have feared the worst when the draw of the national youth cup competition took place in the summer. Not only did the u-18s face a long trip to face Blue Square Premier outfit Exeter City in the...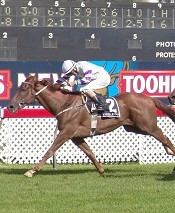 SUPPORTERS TRUST: Race Night Cash Raiser at Gloucester Cricket Club (09/11/07)
An entertaining night of horse racing and nag watching is being hosted by the City Trust at Gloucester Cricket Club at The Spa in Park Road, Gloucester. This is a regular and popular fundraising event for the Trust and the need for fun, support and cash has rarely been greater. Come along and help swell our coffers, and who knows, pick a winner and go...
Trust Issues Flood Appeal (26/08/07): Fans of Gloucester City Football Club have decided to refocus their financial appeal on replacing club shop stock damaged in the flooding to the club's flood ravaged Meadow Park home. The flooding of July 2007 was the worst in the history of Gloucester and the River Severn laid ...MORE DETAILS ON HOW TO GIVE...

COMMERCIAL NEWS: Business Advertsing & Sponsorship with Gloucester City (15/10/07)

"Business ConneXtions" is a name for a number of initiatives where the Club hopes to be a conduit for Gloucester businesses to sell either business to business, or business to public. The match day Business ConneXtions Club is part of this scheme and local businessman and former City director Daryll Cox has agreed to become the patron, host and founding member. The Business ConneXtions Club Membership allows members an executive facility to watch Gloucester City matches from the comfort of the main stand and/or from the exclusive members club lounge facility that overlooks the pitch – The...

TERRACE TRASH: Bluffers Guide to the Southern League Premier Season (18/08/07)

A few seasons ago we made a rash attempt to offer ourselves up for a season of ridicule by doing our best to predict what the season ahead held for our division. We have a proud record of getting one or two things right and even more wrong, most embarrassingly misplacing Taunton in Devon a few years ago. Anyway, we've done our best to track all the usual close season intrigue so that you can make one or two well educated comments at our first few games and impress your mates with your in-depth knowledge. Be careful though, our crystal ball has previously seemed to have been swapped in the night for one of those plastic snowshakers that just leaves you staring...